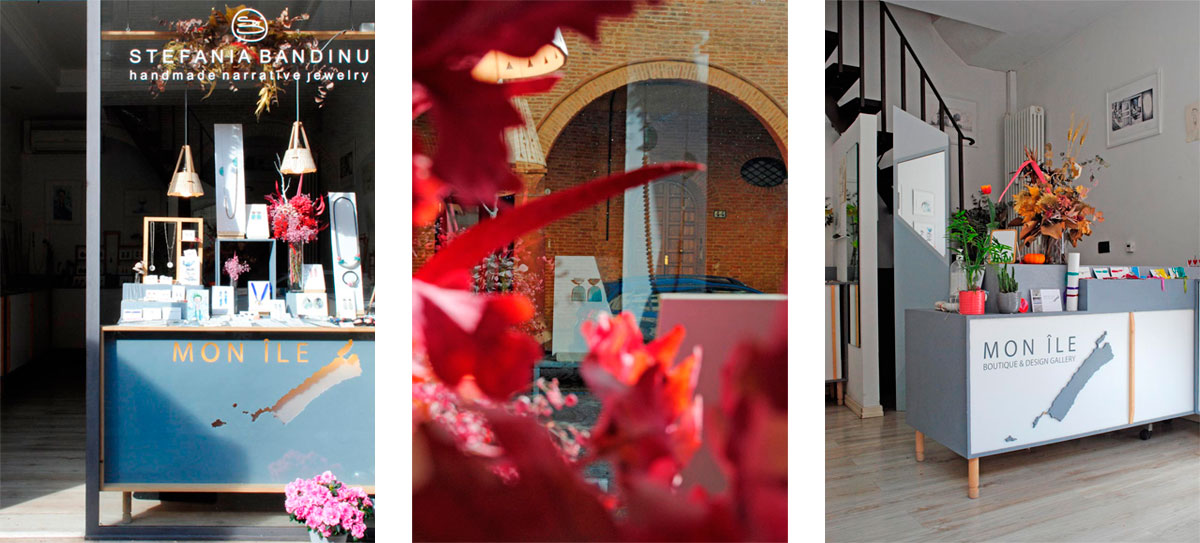 MON ÎLE è come un'isola, è un luogo dell'anima dove rallentare il tempo e trovare spazio all'immaginazione.

Mon île è una boutique indipendente aperta dalla designer e artigiana Stefania Bandinu nel centro di Bologna nell'ottobre del 2019. All'interno di questo spazio Stefania Bandinu espone le sue collezioni di gioielli insieme ad una selezione di prodotti disegnati da altri designer e realizzati artigianalmente con cura e passione.
Lo spazio ospita inoltre mostre ed eventi culturali configurandosi come un contenitore di idee e di spunti creativi.
Il nome MON ÎLE nasce da un gioco di parole, in francese significa "la mia isola" mentre il sostantivo monile deriva dal latino e designa in italiano un oggetto ornamentale, un gioiello.
Curiosità: il logo di Mon île ricalca i contorni di Tavolara, l'isola che domina i panorami della costa nord est della Sardegna.

EN

MON ÎLE is like an island, a place of the soul where you can slow down time and find space for your imagination.

Mon île is an independent boutique opened in the centre of Bologna in October 2019. Inside this space, the Italian jewellery designer Stefania Bandinu displays her jewellery collections along with a selection of products realised by other designers and handcrafted with care and passion. The space also hosts exhibitions and cultural events, becoming a container of ideas and creative hints.
The name MON ÎLE comes from a play on words: in French it means "my island", while the noun "monile" comes from the Latin and in Italian it designates an ornamental object, a jewel.
Curiosity: Mon île's logo traces the outline of Tavolara, the island that dominates the panorama of the north-eastern coast of Sardinia.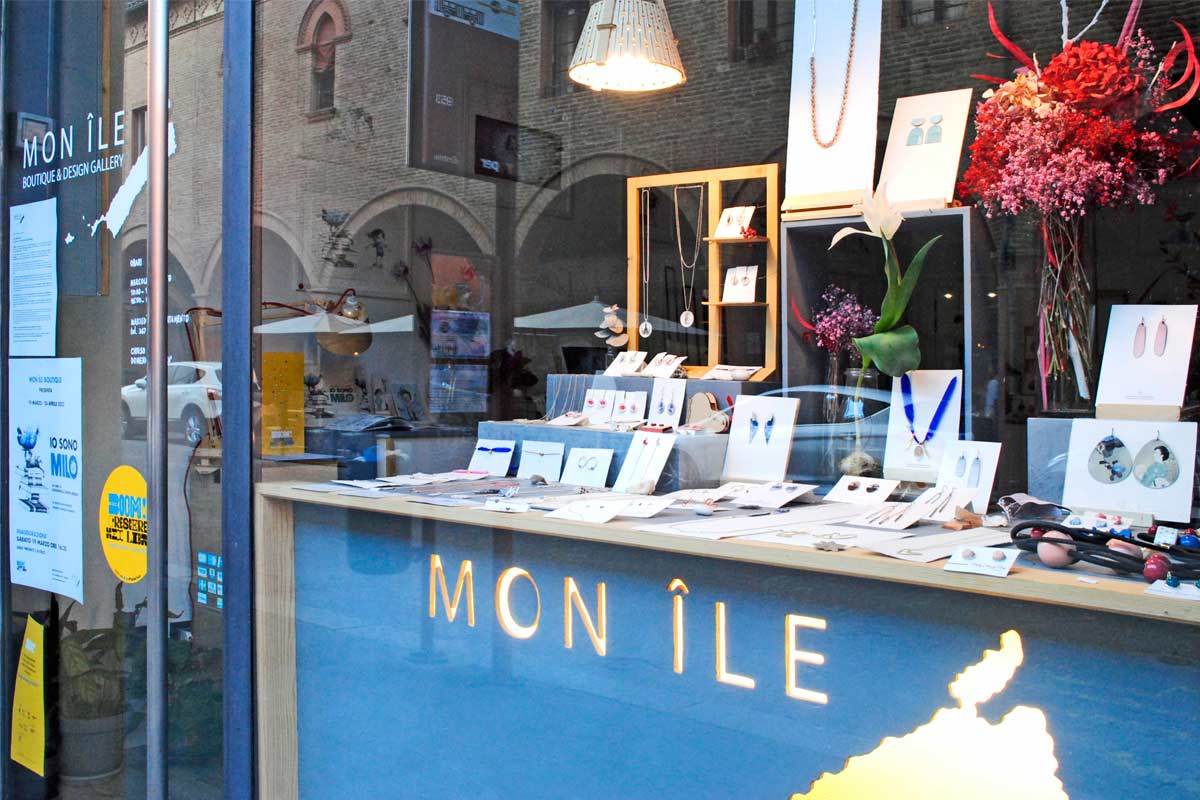 MON ÎLE BOUTIQUE
Via Castiglione 49c
40124 Bologna
Italy